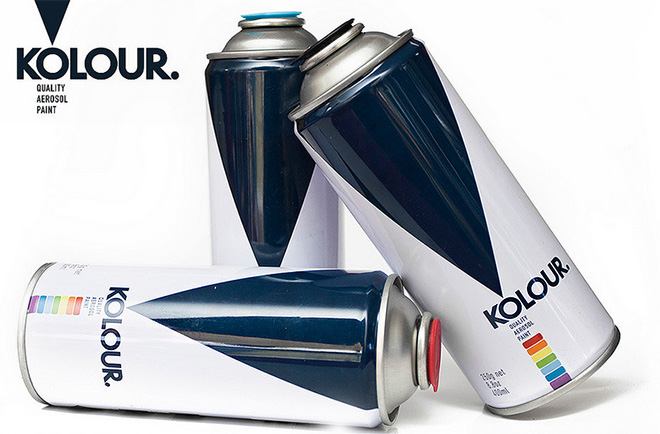 Kolour spray paint by Ironlak, is the low-cost tool to complement the existing Ironlak range.

Kolour spray paint is a quick-dry, high opacity gloss acrylic paint developed to cater for the cost-conscious customer. Currently available in 16 colours, this line offers great coverage and control at a fair price. Keeping your health and our environment in mind, Kolour is Toluene and Xylene free. This was achieved by using a solvent-base similar to Ironlak, thus avoiding the cheaper, harsher solvents often found in budget aerosols.
Kolour is fully compatible with all Ironlak products.
• 400 ml/ 16 colors
• Gloss
• Low pressure